Sequel Hop Giveaway
Do you love sequels? How about full-blown series? If so, you've come to the right place! This week I'm joining a blog hop dedicated to both!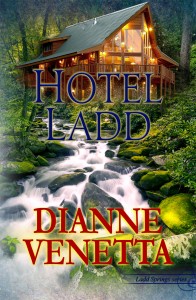 A lucrative offer to buy Ladd Springs puts Annie Owens and Cal Foster on opposite sides of the Ladd family fortune. Each has a stake in the outcome, both have secrets to hide.
After years of battling the Ladd family, Annie Owens has finally procured her daughter's legacy, title to Ladd Springs, a mecca of streams and springs in the eastern Tennessee mountains—only she can't afford to keep it.
Cal Foster's father owns the biggest bank in town and has devised a way to help Annie retain the property, but when hotel developer Jillian Devane offers to buy the land outright, Annie is torn. She's tempted by the huge sum of money—money that will secure her daughter Casey's future, something Cal cannot guarantee.
According to Annie's sister, Lacy Ward, an insider with the Ladd family, Jillian's proposal is tainted by revenge—the depth of which Annie has no idea. She only knows the woman is out to compete with the upcoming Ladd hotel making any deal with Jillian Devane tantamount to betrayal.
When Cal is offered a position with Hotel Ladd, Annie is backed against a wall. Selling to Jillian will end any hope for a future together with Cal, a man she has come to love. But it isn't until Casey's romance with Troy Parker blows apart that Annie's decision is made.
Will "selling out" exile Annie from the Ladd family, including any chance for happiness with Cal Foster? Or can she find a way to make amends, ending a long-standing feud once and for all? Find out in this episode of Ladd Springs…
If you're like me and like to read them in order, begin with Ladd Springs, followed by Ladd Fortune! As part of this giveaway, enter to win book #1 where it all begins…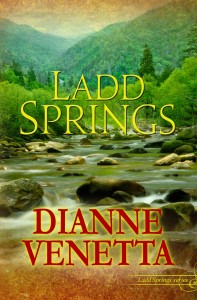 Delaney Wilkins finds herself at odds with hotel developer Nick Harris over a deathbed promise and a mysterious find in the Tennessee forest.  Both are after title to Ladd Springs, a mecca of natural springs, streams and trails in the eastern Tennessee mountains, a tract of land worth millions.  But Ernie Ladd, current owner of the property and uncle to Delaney, is adamantly opposed to them both.
Felicity Wilkins, Delaney's daughter, deserves to inherit her family's legacy, but neighbor Clem Sweeney is working against her, ingratiating himself with Ernie Ladd.  Clem is also harboring a secret that will make him a very wealthy man—unless the others stop him before he can bring it to fruition.
Complicating matters is Annie Owens.  Ex-girlfriend to Jeremiah Ladd, Ernie's estranged son living in Atlanta, she declares her daughter Casey is Jeremiah's, making Casey every bit as entitled to the property as Felicity—only Annie hasn't proven this claim.  Yet.
All are fighting to get the property, but only one will walk away with the gold.  Which will it be?
a Rafflecopter giveawayNow get hopping! You've a bunch more to go!!