Love in Bloom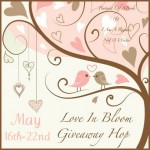 As a gardener, I love anything with the word bloom in it. As a romance author Love in Bloom takes it one step further. :)
This month I've joined the Love in Bloom Giveaway Hop to feature my latest release, Ladd Springs. Perfect for the YA crowd, this contemporary novel is part mystery, part romance, and 100% Tennessee. It's also Book #1 in a series of 5 set for release THIS year!
"I really enjoyed the fun of this book. There was a bit of steam & intensity but nothing a teen couldn't handle. It really was a bit suspense, a bit romance, and a bit western — but completely a perfect mix! What I didn't like: Sorry, nothing!"
~ Regina Hott, Amazon review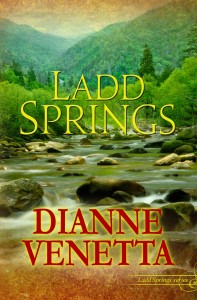 Delaney Wilkins finds herself at odds with hotel developer Nick Harris over a deathbed promise and a mysterious find in the Tennessee forest.  Both are after title to Ladd Springs, a mecca of natural springs, streams and trails in the eastern Tennessee mountains, a tract of land worth millions.  But Ernie Ladd, current owner of the property and uncle to Delaney, is adamantly opposed to them both.
Felicity Wilkins, Delaney's daughter, deserves to inherit her family's legacy, but neighbor Clem Sweeney is working against her, ingratiating himself with Ernie Ladd.  Clem is also harboring a secret that will make him a very wealthy man—unless the others stop him before he can bring it to fruition.
Complicating matters is Annie Owens.  Ex-girlfriend to Jeremiah Ladd, Ernie's estranged son living in Atlanta, she declares her daughter Casey is Jeremiah's, making Casey every bit as entitled to the property as Felicity—only Annie hasn't proven this claim.  Yet.
All are fighting to get the property, but only one will walk away with the gold.  Which will it be?  Find out in the first installment of Ladd Springs…
 As part of the Love in Bloom Giveaway Hop, I'm puttin a $20 gift card up for grabs ~ reader's choice, Amazon or Barnes & Noble.  To enter, simply leave a comment and register your email in the Rafflecopter below.
Speaking of Love in Bloom…my award-winning debut novel, Jennifer's Garden is FREE for ereaders!
"Frame by frame, Venetta's easy prose tells of a storybook romance woven into the joys and heartbreak of everyday life.  From the glamour of the art world to the tension of the operating room to the glories of nature, this novel resonates on every level."  ~ 4 1/2 stars RT Book Reviews, May 2012
Check out your ebook retailer to download or Smashwords makes it easy!