And The Winner Is...
Virginia!  Congratulations on winning my garden-inspired giveaway ~~ the sure-fire way to get you fired-up for the garden season. :)  And thanks to all who entered.  I appreciate you stopping by!  And the grand prize winner…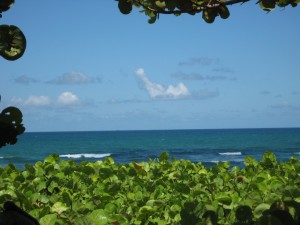 YJ!!  Woohoo ~~  the eReader and $25 gift card are yours!  And just in time for the summer vacation.  You'll be kicked back and relaxed as you read from your slim and trim, sleek new tablet.  Ahhh…  Don't let the waves hit it!
And congratulations to ALL who won across the 70 author sites.  Not only did you gain a bounty of gardening tips, fab new recipes and wonderful new authors, many of you won prizes along the way!  For a full list of winners, head on over to A Cozy Reader's Corner where Tiffany will post the entire list of prizes and winners.
Thanks again to one and all for making this First Annual Authors in Bloom Spring Blog Hop a HUGE success (yes, you read that right  — there will be more to follow!).  Without energetic readers like you, we authors would be nowhere.  Okay, crazy ones like me would still be writing, forcing their daughter to read, baby, read!  But honestly, without loyal readers? Authors go nowhere fast.  Hopefully you all enjoyed your "hop" and will join us again next year. :)
Can't wait.  Until then, happy spring and wishing you the discovery of many wonderful new books and new authors.  It's an addiction, I know.  One I can't seem to kick!