Whisper Privileges... Coming summer 2012!
Young and ambitious Sydney Flores is both athlete and event planner determined to make her mark and live in the limelight of international travel and cutting edge technology.  But brawn and brains will only get a girl so far when her heart refuses to play along. Harboring an insecurity few would believe, she's received the assignment of a lifetime—only it's not the one she's expecting.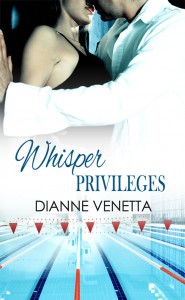 Miami, Florida is the venue for the Special Olympics National Games and Clay Rutledge's son is competing in the events. A sure bet to win the gold, father and son plan to ride their tropical victory to the World Games—until an unexpected turn of events jeopardizes their plans for fortune and fame.
Tasked with managing the events, Sydney quickly learns that Clay's quiet, sexy confidence demands special attention, something she's more than willing to oblige.  But a jealous ex-lover of a boss has other plans, as does her office nemesis.
Trapped between a desire to mix business with pleasure and a boy who reminds her of a life she swore to move beyond, Sydney is at a personal crossroads.  She can have career or love—but to attain both requires a consent she yearns to give but fears impossible…
This novel is the third in a series of books connected by characters, following LUST ON THE ROCKS.  Sydney Flores is Diego Rodriguez's cousin.  She shares not only his love of volleyball, but his Latin heritage with her sultry dark looks and hot-blooded passion.  Similar to the previous novels, this one celebrates a man worthy of a woman's love. 
What's new?  A father and son that will pull your heart under.  You'll grin, you'll well up, you'll want and you'll need.  But above all, you'll learn something special.  Any idea what that might be?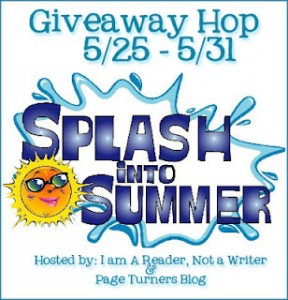 And if you're here for the Summer Splash—WELCOME!  I'm giving away a copy of the first novel in this series, JENNIFER'S GARDEN. 
In a race against time, cardiologist Jennifer Hamilton is caught between her mother's dying wish and taking the risk of a lifetime with Jackson Montgomery. He's the man hired to complete the landscaping for her new home; the venue for her upcoming wedding. Jackson's everything she never wanted in a man, but as the job progresses, his lure pulls strong. It's an attraction she cannot deny.
And one that puts her career on the line.
"IndieReader.com declares it a pretty great read…a smoldering romance filled with tension, twists and blooms perfectly. " ~ Happy Ever After, USA Today books 
"Frame by frame, Venetta's easy prose tells of a storybook romance woven into the joys and heartbreak of everyday life.  From the glamour of the art world to the tension of the operating room to the glories of nature, this novel resonates on every level." ~ 4.5 stars from RT Book Reviews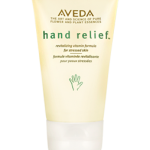 In addition, you'll receive a container of Hand Relief by Aveda ~~ it's my favorite dry skin remedy after an afternoon in the garden.  And speaking of gardens, have you been to my garden blog?  It's called BloominThyme and today's post is a humorous spin on kids and veggies.  Would love to know what you think! 
Now to the important stuff—how do you win? 
Easy.  Simply leave a comment here and you'll be entered for the random drawing.  Want to increase your odds? Like my facebook page and follow me on twitter! Three easy ways to win. :)
Now get hopping–you've got a ton more sites to visit.