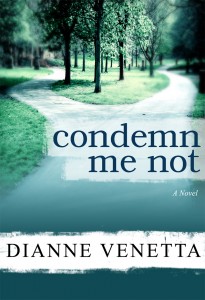 Condemn Me Not is FREE for 3 days only at Amazon.  It's the story of the stay-at-home mother vs. the career mother, their choices on motherhood and the consequences of said choice with regard to their children.
The words no mother wants to say, and every mother yearns to hear. 
Bound by friendship, two women find themselves at common crossroads. Neither planned to look back on the road they traveled with regret—yet that's exactly what's at stake when their daughters issue opposing proclamations with regard to college.  
Choices have consequences.  Can they bear them?
Free promotion runs today through Saturday, February 9th.  Pick up your copy today!  I'd love to hear your thoughts…
Amazon: $3.99  Genre:  Women's Fiction