Welcome to the 6h Annual Authors in Bloom Blog Hop where you'll gather a TON of gardening tips and new recipes! What could possibly be better?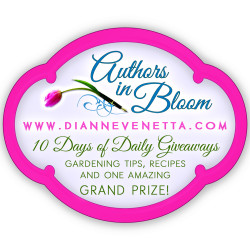 Nothing. Not if you're a gardener, anyway!
Now for my tip. Sulfur is best known for its ability to control insects and fungal diseases, but it may offer other benefits in the garden, as well. Not only is it necessary to produce enzymes, vitamins and amino acids, it reduces the soil pH of alkaline soil, albeit very slowly. It also promotes plant protein, and increases the nutritional content of the pepper.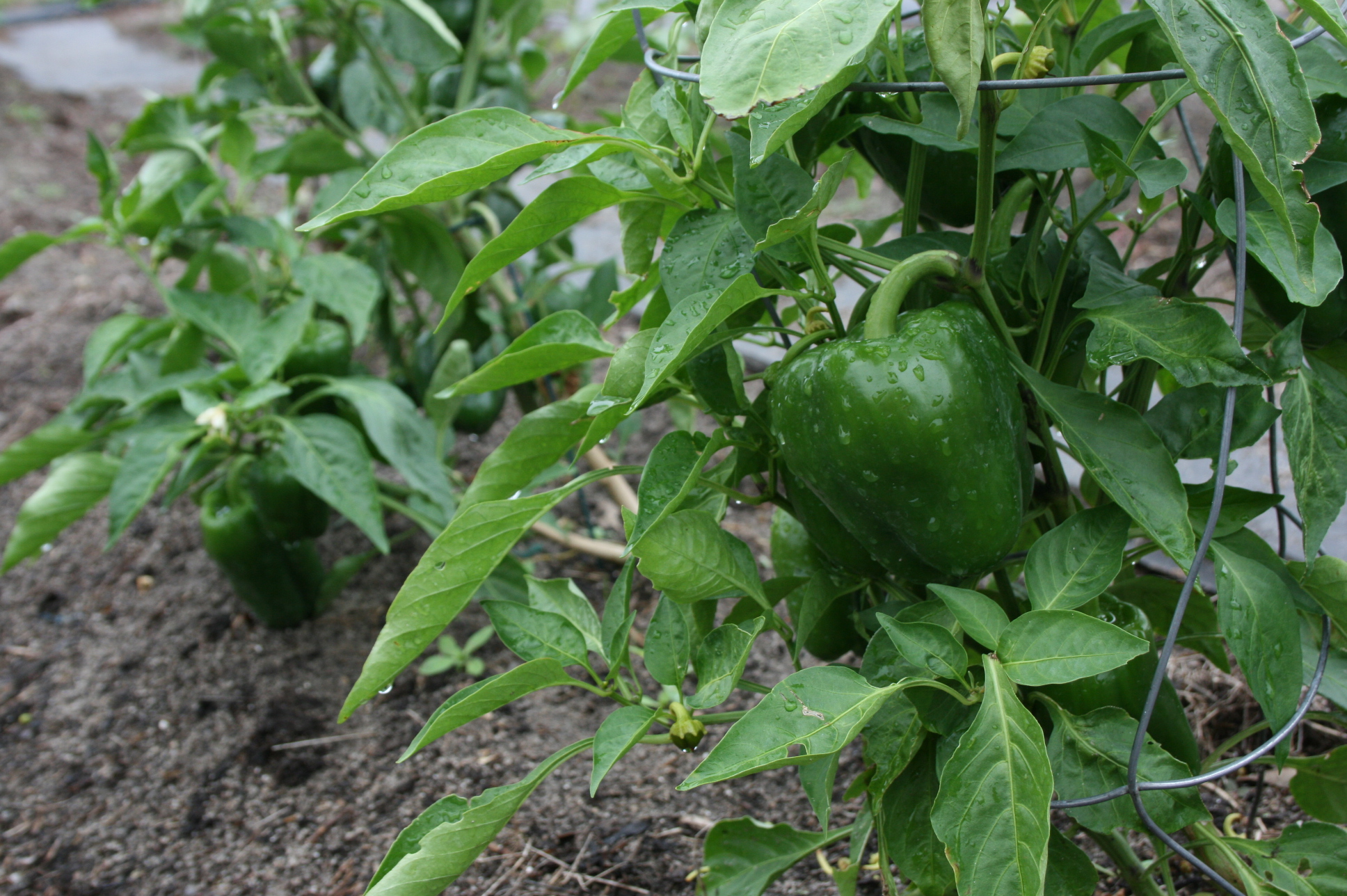 Now for my tip: many gardeners swear by sulfur to increase pepper production and fruit quality. For a fun way to add sulfur to your soil, add a couple of match sticks to the planting hole instead of sulfur powder (available at your local garden center).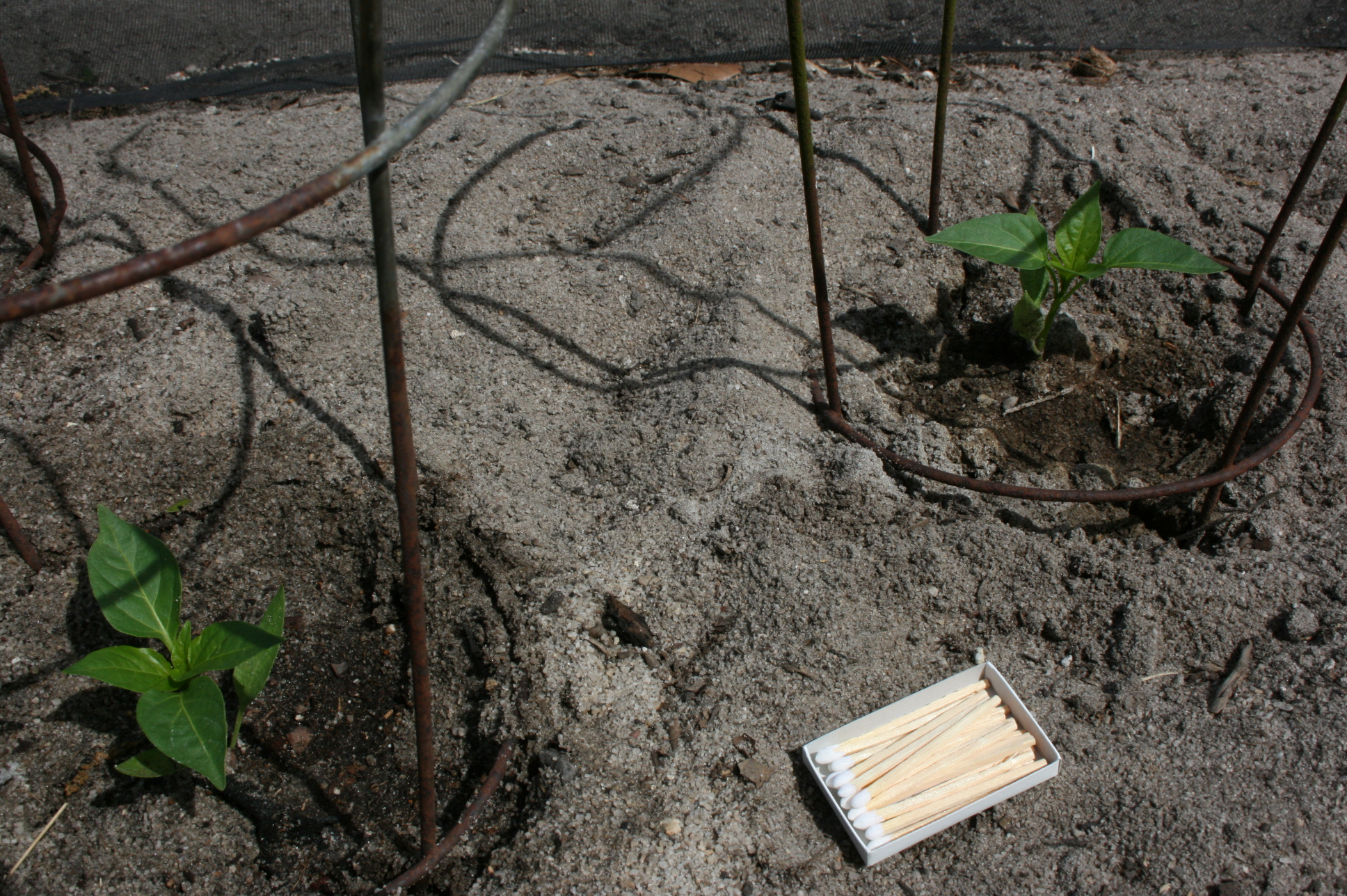 I stuck a few matches around my pepper transplants and can't wait to see the results.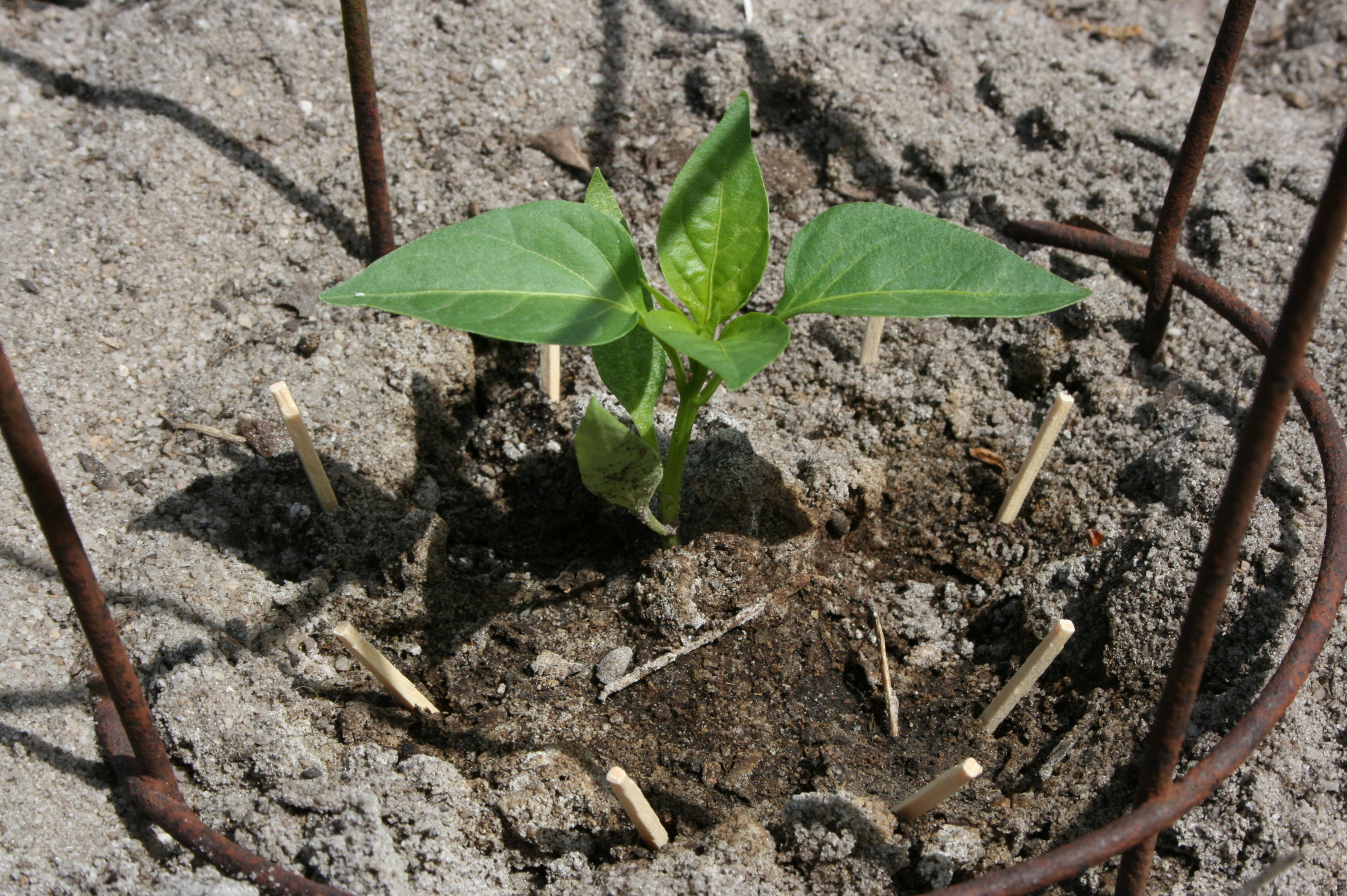 Some gardeners bury a bunch of matchsticks in a hole, cover with an inch of soil, then put in their pepper transplant. Try both and compare! Epsom salts, which contain both sulfur and magnesium, can also be used as a fertilizer by diluting the salt at a rate of 2 tablespoons per gallon. Spray it on the leaves when the pepper plants first flower and develop fruit.
For my prize, I'm offering a two-tiered microgreens sprouting tray. Perfect for your kitchen and totally healthy for your body, this giveaway is all about your health. Microgreens are currently the rage at your favorite farm-to-table restaurant and for good reason. They pack a powerful punch of antioxidants.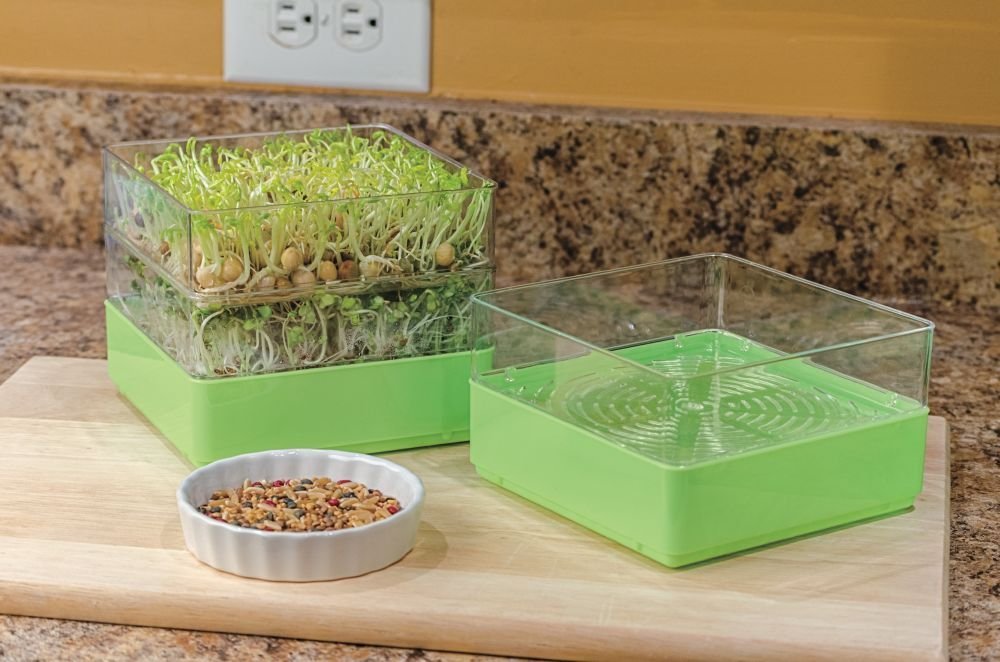 Now you'll be able to grow your own delicious and highly nutritious sprouting seeds with this multi-tiered system. And you can sprout different types of seeds at the same time for a mix of flavors and textures that will be ready to eat in 2 – 7 days. Awesome! (seeds not included)
You are also eligible to win the grand prize ereader (value $200). To win the grand prize, you MUST visit each and every author/blogger on the hop. Some authors might offer more than one entry to win, ie. a "follow" on Twitter or a "tweet," maybe even a visit to their Facebook or Pinterest page, however only one entry is required to enter. Don't want to enter a particular giveaway?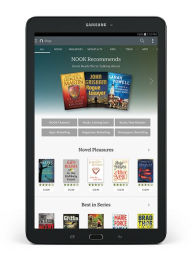 No worries. Simply enter grand prize giveaway here, then leave a comment in the author's comment section of their Authors in Bloom post and you'll remain eligible to win. Each site will post the links of participating authors, but please feel free to reference my site to find the author link list at any point in time.
REMEMBER: If you choose not to enter a particular giveaway, please at least LEAVE A COMMENT on their giveaway/post. Only those visitors who visit EACH and EVERY stop are eligible for the grand prize ereader and gift card. Eligibility will be verified by hop's end. Winners will be posted on here and our landing page, BloominThyme.com.
"Giveaway ends April 5th at 11:59 PM EST. Open to Legal Residents (18 years of age or older) of the US only. Prizes from BestForTheKids.com cannot be shipped to PO Boxes. Winner will be selected by Rafflecotper.com and be notified by email. Winner will have 48 hours to respond before a new winner is selected. Please note that Dianne Venetta, host of the Authors in Bloom Blog Hop, is not responsible for sponsors that do not fulfill their prizes. I have represented each sponsor with the expectation they will fulfill their prize and in a timely manner. I will contact the sponsor regarding your prize(s). The sponsors, in most cases, are shipping their items to you directly. I will make every effort to assist you in obtaining your prize. If there is an issue with a sponsor, please notify the blog you won a prize from within 30 days for assistance, after that we may be unable to assist you. The product provided for the review was free of charge from the company. The product offered for the giveaway is free of charge, no purchase necessary. My opinions are my own and were not influenced by any form of compensation. Facebook, Twitter and Google+ are in no way associated with this giveaway. By providing your information in this form, you are providing your information to me and me alone. I do not share or sell information and will use any information only for the purpose of contacting the winner." VOID where prohibited by law.
Now get hopping, you have a bunch more chances to win!