Summer Olympics & Whisper Privileges
WHISPER PRIVILEGES is set for release August 8th!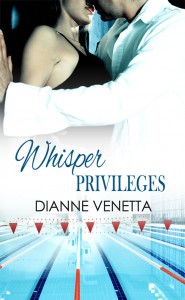 Miami, Florida is the venue for the Special Olympics National Games and Clay Rutledge's son is competing in swimming. A sure bet to win the gold, father and son plan to ride their tropical victory to the World Games—until an unexpected turn of events jeopardizes their plans for fortune and fame.
Tasked with managing the games,Sydney quickly learns that Clay's quiet, sexy confidence demands special attention, something she's more than willing to oblige.  But a jealous ex-lover of a boss has other plans, as does her office nemesis.
Trapped between a desire to mix business with pleasure and a boy who reminds her of a life she swore to move beyond, Sydney is at a personal crossroads.  She can have career or love—but to attain both requires a consent she yearns to give but fears impossible…
And to celebrate the release, I'm giving away a copy of my book (ebook or print) along with a set of Malibu Wellness Swimmers Hair Care shampoo and conditioner. It's the perfect shampoo for swimmers as it removes chlorine, minerals and salts from the hair and restores shine and manageability.  I love mine because it keeps my blonde color clear and bright between salon visits—despite the fact that I live and shower with well water.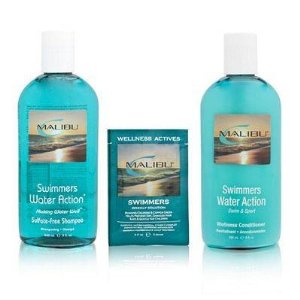 But the giveaways don't stop here!  Shirley Hailstock will host a gymnastics-themed giveaway on July 31st followed by Barbara Phinney on August 9th hosting football, Cheryl Malandrinos will be offering up some hockey fun August 10th and Shari Brady will be serving up volleyball August 11th  for our grand finale.
So while you're enjoying the competition of the Summer Olympics in London, be sure to stop by these author sites for your chance to win!
Also, in light of the fact that I've chosen the Special Olympics as the setting for my current novel, WHISPER PRIVILEGES, I'm donating $1 for every comment and/or entry made during the entire two-week giveaway–even if it's just to say hello!
For those who have yet to read JENNIFER'S GARDEN, the first in this series, I'm setting the ebook version FREE for the duration of the Summer Olympics.  For your free copy, visit Smashwords.com and use code VP55P for a variety of versions compatible with most ereaders on the market today.
Officially starts July 28th. Good luck and happy reading!