Romance is in the Air!
It's February and that means romance, especially when you're a romance writer! No surprise I'm excited to take part in I Am a Reader Not a Writer's Romance is in the Air Blog Hop.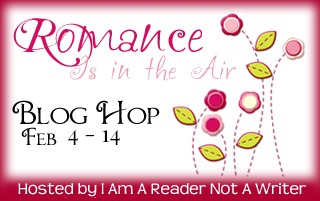 With this giveaway, I'm giving you several options to choose from… Winner receives their choice of a print copy or award-winning contemporary romantic women's fiction JENNIFER'S GARDEN, romantic mystery LADD SPRINGS, book #1 in the Ladd Springs series, or romantic mystery/adventure NOT WITHOUT YOU, book #1 in my new Silver Creek series. Winner also receives an ebook version of the same — yours to keep, or share with a friend!
Watch for book #2 in my Silver Creek series, BECAUSE OF YOU, as it releases later this month!
Entry for the contest is simple. Select from the options listed below in the rafflecopter, and your name will be entered as many times as you care to enter, not to exceed the limit of 12.

Good luck! And keep on hopping…you have plenty more opportunity to win.