Romance is in the Air Giveaway!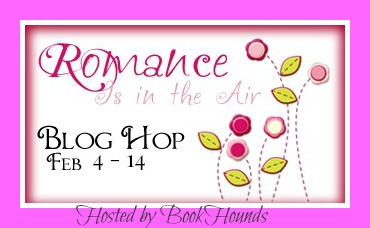 It's February and in my world that means romance which is why I'm joining Bookhounds and their awesome giveaway hop! My gift for the hop will be a $10 gift card for Amazon AND a copy of book #1 in my latest romantic adventure/mystery series, Not Without You, to 3 lucky winners. That's right — I will have 3 lucky winners!!
Grad student, Lisa Richardson, scours the high country in search of her beloved boreal toad. The amphibian is in danger of extinction, a fate she is determined to change. Single-minded in her focus, Lisa doesn't realize that she's being followed by a mysterious stranger.
Enter McIntyre Walsh. Ex-marine with a heart of gold, this man lives and breathes duty. Protection. Content with his self-exile on a mountaintop in Colorado, he inadvertently witnesses a female hiker in danger, a situation he cannot ignore yet is unable to rectify. When their paths cross, Lisa and Walsh refuse to stray from their avowed goals and carry on–despite the other.
It isn't until a killer ramps up his game that both are forced to relent. Battling the rugged terrain of the Rocky Mountains and an undeniable attraction between them, Lisa and Walsh must work together against the odds if they intend to get off the mountain alive.
And it's easy to enter. Simply choose from one of the Rafflecopter options below and your name will be added to the mix.
Now get hopping — you have a bunch more sites to see and enter to win! Good luck!!
<!– end LinkyTools script –>