Gallery: Gables Launch Party
Make Mine A Double
November 17th was my official kick-off party for my books JENNIFER'S GARDEN and LUST ON THE ROCKS.  Held at a local restaurant, it was open to friends and fans alike where BIG fun was had by all.  I also introduced my Team Bloomin' Warrior thank you program where members receive free bloomin' warrior T-shirts, promotional items like bookmarks with gardening tips, recipe cards with garden fresh recipes — we do like to blend our gardening and writing around here! — as well as fun seed packets, special gift items throughout the year plus advance excerpts and discounts on my upcoming releases. In addition to my novels, I also made available for the first time my garden-inspired T-shirts for kids.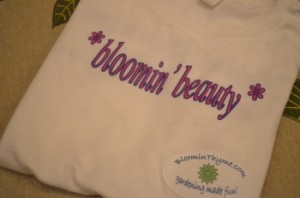 The two designs include bloomin' sprout/bloomin' beauty and each comes with the tag line across the back:  "A child/girl will bloom in time; their/her own sweet time!"
Beginning next month, these shirts will be available for purchase from my garden blog BloominThyme.  They make for wonderful and unique gifts this holiday season!  The girls especially like to wear them as it sort of broadcasts to the world:  back off and give them a little time!  A sentiment to which I can fully relate.
Much like the heroines in my novels, women blossom at their own rates, with their own style and in their own time.  Just give them a little sunlight and stand back—these women are on the move! Thanks again to all who stopped by to say hello.  Your support is appreciated more than you know.  Without readers like you, an author like me goes nowhere so THANK YOU!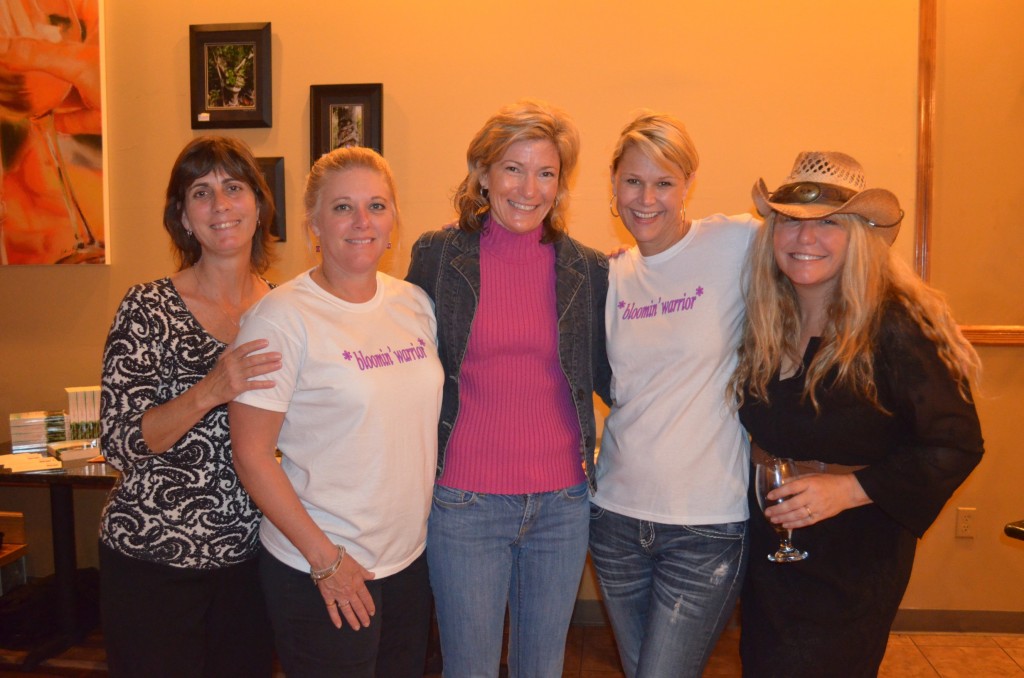 For more details on how to become a bloomin' warrior, simply subscribe to my website (Be the first to know!) and an explanation email will follow.  So far we have members from Helsinki Finland west to Juneau Alaska, including Canada!  I LOVE ebooks. :)