IRDA Approved!
Just received word that Ladd Springs received 5 stars from the Indie Reader Discovery Awards!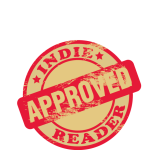 LADD SPRINGS
Mystery/Suspense/Thriller
Dianne Venetta
5 Stars
Delaney Wilkins lives in the eastern mountains of Tennessee. Its beautiful, untouched country has been in her family for generations. Current owner, Ernie Ladd, Delaney's uncle, refuses to sign over the title to Delaney's daughter, Felicity, like he promised his sister, Susannah, on her deathbed. Complicating the acrimonious relationship between Delaney and Ernie is the arrival of Nick Harris, a hotel developer who wants to buy the land and build another in a line of eco-hotels amid the pristine wilderness, Clem Sweeney who has discovered a secret about the land and wants it for himself, and Annie Owens, who claims the land is rightfully hers, but hasn't yet proved the paternity of her daughter, Casey. Family legacy battles greed in a race for the coveted property.
Author Dianne Venetta has written a winner with LADD SPRINGS, the first in the Ladd Springs series. Her descriptions of the eastern Tennessee landscape are beautifully detailed, enough so that it's a character in and of itself, but not so much that it becomes unwieldy. The family feud between Delaney and Ernie is believable, as is the inclusion of Annie who claims to be family by way of the paternity of her daughter, Casey. In many ways, the battle could be between any family anywhere, and that's part of what makes it intriguing. Outside of the family, there's Nick, the handsome hotel developer, who serves as both foe and love interest for Delaney, and Clem, as the resident, idler bad guy. In general, all of the characters are well fleshed out, and play their intended parts well. Venetta takes her time with the story, keeping it well-paced and never rushing things just to move it along.
LADD SPRINGS isn't a hardcore mystery, but appealing nonetheless for those who enjoy a good, solid story.
Reviewed by K.J. Pierce for IndieReader
****This month you can get ALL five ebooks for only $7.99…just in time to add to your summer reading list. Each book in the series has received 4 stars or better!
Available for your kindle and kindle apps. Ladd Springs Boxed Set