Happy St. Patrick's Day!!
Welcome to my corner of the St. Patrick's Day blog hop, hosted by Carrie Ann Ryan!  Not only am I talking with Elise Rome today–I'm hopping with Carrie! (Some gals have ALL the luck, don't they?) Not sure where this celebration originated, but does it matter?  I love this day!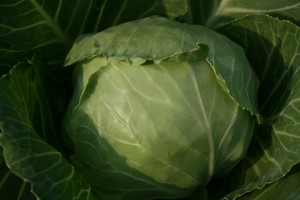 You get to drink green beer and eat cupcakes and no one gives you a second glance.  Nada.  Nothing.  You can wear green and pinch folks you suspect may have forgotten to wear theirs–without getting the hard glare in return. (Love that part.)  And need I remind you of the cornbeef and cabbage?  My garden is all in a tizzy over this holiday because after all, it celebrates one of their best colors AND paves the way for spring.
How about you?  Does St. Patrick's Day mean anything special?  Perhaps you're Irish?  Like the color?  Enjoy pinching fannies?  Eating cabbage?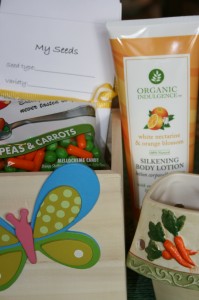 And did I mention?  This blog hop is full of chances to try YOUR luck and win prizes galore.  Like a "spring greenie basket" inspired by my love of gardening.  What is that? 
Glad you asked!  It includes a host of goodies like custom-made seed packet holder and seed saving packets, white nectarine & orange blossom silkening body lotion by Organic Indulgence (one of my new favorites and BloominThyme Prize Picks!), veggie-themed votive burner including scented votive from Swan Creek Candle (Cilantro Clementine…hmmm) PLUS a packet of delicious "peas and carrots" Jelly Belly beans. ($35 value)
How do you win?  Simply leave a comment revealing YOUR favorite color along with your email and you'll be entered for a random drawing to be held at the end of this hop!  (Limited to US residents only–international entries will win free ebook of my novel, Jennifer's Garden.)  Winners will be notified by Sunday. :)
Now be sure to visit The Jeep Diva—you'll find her link at the bottom of this post (#119). Thanks and have a great rest of your day hopping (and *pinching*) along!!