Gratitude Giveaway Blog Hop
Starts today! Hosted by I Am A Reader Not a Writer, this blog hop is all about giving gratitude for our blessings, and mine include YOU. Authors go nowhere without readers and we value you your time and attention immensely.
For my spot on the hop, I'm giving away a $10 gift card for Amazon, iTunes, Nook, Google Play–you name the reading spot and I'm in! And because it's the holidays, I'd like to share a wonderful recipe with you for the holidays…
Ashley's REAL Pumpkin Pie
(Ashley is a spitfire character in my holiday novel, LADD CHRISTMAS, now available for ereaders)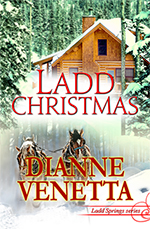 3 cups cooked pumpkin, mashed
1 cup sugar
1 1/2 tsp ground cinnamon
1 tsp ground cloves
1 tsp ground allspice
1/2 tsp ground ginger
Note: you may use pumpkin pie spice instead of cinnamon, cloves, allspice & ginger
1/2 tsp salt (optional – I didn't use)
4 large eggs
1 1/2 cans (12 oz.) evaporated milk
Pie pastry – use store-bought or make your own!
Mix ingredients well using a hand blender or mixer.  Pour mix into pie shells, about 1/2 in. from top.  If soupy, don't worry – it will firm up during the baking process.  Bake pie at 425°F for the first 15 minutes, then turn temperature down to 350°F and bake another 45 – 60 minutes, until a knife inserted comes out clean.  For my convection oven, it's closer to 35 – 40 minutes.
Enjoy warm or chilled, whipped cream or ice cream.  Let your taste buds be the boss! This recipe is included in the back of my novel, Ladd Christmas — all of my books include recipes in the back (because I love to eat!).
Another delicious recipe for this time of year is Cranberry Orange Bread. This stuff is amazing, truly, and our much-anticipated holiday teacher gift!) It and other recipes are available on my garden blog, BloominThyme.
ONLY one action required to enter!!