Fool For Books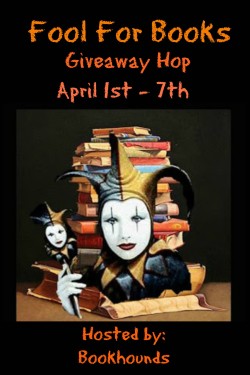 Not only am I a "fool for books" but I'm a fool for romance and today, I'm giving away copies of the romance novel that started it all for me. Jennifer's Garden is book #1 in the Gables Trilogy and an endearing story about a woman who is caught between her mother's dying wish and taking the risk of a lifetime with Jackson Montgomery.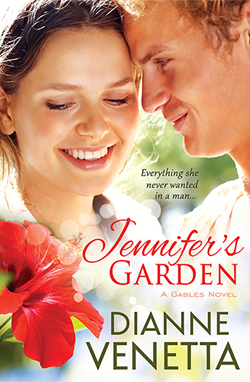 He's the man hired to complete the landscaping for her new home—the venue for her upcoming wedding. Jackson's everything she never wanted in a man, but as the job progresses, his lure pulls strong. It's an attraction she cannot deny.
And one that puts her career on the line. This is one story that will have you cheering for love to conquer fear.
"IndieReader.com declares it a pretty great read…a smoldering romance filled with tension, twists and blooms perfectly." — Happy Ever After, USA Today books
Next, mark your calendar for my 5th Annual Authors in Bloom Blog Hop. The ten day extravaganza starts April 7th and runs through the 16th where almost 50 authors and bloggers offer fabulous gardening tips and fresh recipes, just in time for spring! Plus, each site will host a giveaway in addition to the grand prize erader and $25 gift card. Trust me, you won't want to miss this giveaway hop…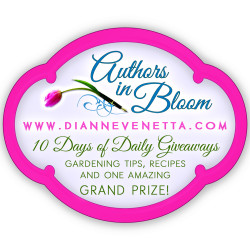 Now, remember…