Whisper Privileges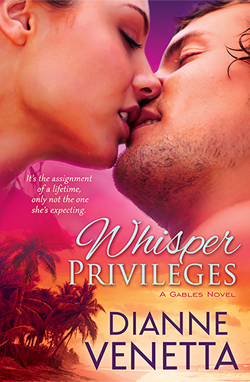 Book Three: The Gables Series
Award-Winning Finalist in the 'Fiction: Romance' category of The 2012 USA Best Book Awards, sponsored by USA Book News
Young and ambitious Sydney Flores is both athlete and event planner determined to make her mark and live in the limelight of international travel and cutting edge technology. But brawn and brains will only get a girl so far when her heart refuses to play along. Harboring an insecurity few would believe, she's received the assignment of a lifetime—only it's not the one she's expecting.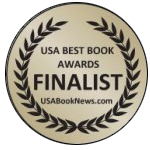 Miami, Florida is the venue for the Special Olympics National Games and Clay Rutledge's son is competing in swimming. A sure bet to win the gold, father and son plan to ride their tropical victory to the World Games—until an unexpected turn of events jeopardizes their plans for fortune and fame.
Tasked with managing the events, Sydney quickly learns that Clay's quiet, sexy confidence demands special attention, something she's more than willing to oblige. But a jealous ex-lover of a boss has other plans, as does her office nemesis.
Trapped between a desire to mix business with pleasure and a boy who reminds her of a life she swore to move beyond, Sydney is at a personal crossroads. She can have career or love—but to attain both requires a consent she yearns to give but fears impossible…
Don't be fooled by the venue–this one's a passionate chase!