Black Friday Blog Hop - 1 Day Only!
It's Black Friday and not a minute too soon!  Or wait–is it too soon?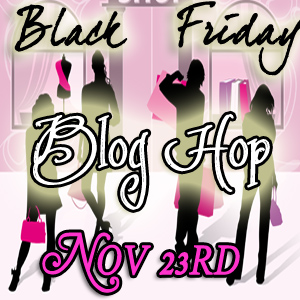 People ask that question every year.  Is Christmas pushing its way into Thanksgiving?  Creeping in on Halloween?  I don't know about you, but I found it odd to walk the aisles of my nearby Lowes Home Improvement store where ghosts and ghouls littered the one side, while Santa and his reindeer pranced along the other.
Odd.  It was a tangle of confusion, resistance.  I was having a hard enough time as it was dealing with the fact that October was halfway over, let alone I had to start thinking about Christmas!
But what's a gal to do–other than leave the kids at home when she goes shopping anywhere this time of year?
"Mom, can we get some more candy?"
"Because you didn't get enough, traipsing through the streets the other night?"
"Can we buy some pumpkin pie?"
"Don't you think you ate enough over the last three nights?  I know I did!"
"Mom–we NEED that ginormous Santa Claus balloon decoration for the front yard.  Can we get it?"
"Are you kidding me?"
And on and on it goes, until Mom has pulled out the last shred of silvery tinsel from her hair, inadvertently stepped on last year's collectible ornament, downed her final candy cane and dumped this year's tree onto the burn pile, marveling at its capacity for holding its scent..  Every year, the holiday season seems to rip through the household like a cyclone of festivities and fun.
Fun.  Family.  Love, and the spirit of giving, the spirit of Christ.  That's what it's really all about, right?
It is.  So let's keep focus here and be thankful for the blessings in our life, the gifts of joy in the form of family and friends and what the heck, celebrate a bit along the way. And in this spirit, I'd like to put up this gift in addition to the grand prize.  It's an adorable case for that ereader you're going to win, your choice of 7″ – OR – 10″ size, plus a sparkly butterfly decoration, perfect for planters or floral displays!  You'll also receive a $25 gift card (Amazon or Barnes & Noble) and a free ecopy of one of my books — your choice!  (Giveaway is international.)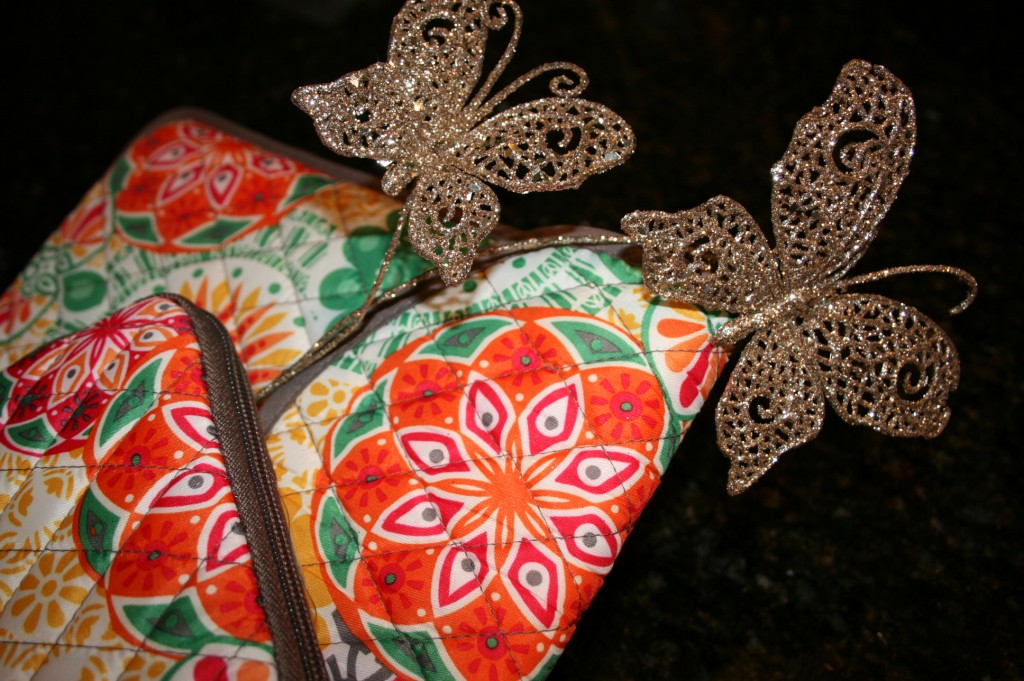 All you have to do is leave a comment with your email and you'll be entered to win, both for this giveaway and the grand prize! What is the grand prize?  Actually, There are three.
1st Grand Prize: A Kindle Fire or Nook Tablet
2nd Grand Prize: A $75 Amazon or B&N Gift Card
3rd Grand Prize: A Swag Pack that contains paperbacks, ebooks, 50+ bookmarks, cover flats, magnets, pens, coffee cozies, and more!
Wunderbar!  Now what should you comment about?  How about sharing a memorable gift or Black Friday moment? Anything will do, but HURRY–you've got a lot more hopping to do.  Over 200 chances to win!
UPDATE:  Congratulations to Tammy ~ winner of my Black Friday Giveaway!  Thanks to ALL who entered :)  For a list of grand prize winners, watch for Carrie Ann to post.