5th Annual Authors in Bloom Blog Hop
Welcome to the 5th Annual Authors in Bloom Blog Hop and Facebook Party where you'll discover amazing gardening tips and fabulous fresh new recipes! AND, you'll have the opportunity to win a TON of wonderful prizes and giveaways.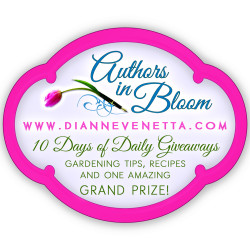 Today I'm sharing an interesting gardening tip I discovered via Home Guides. Now, garlic is a great aphid repellent and used a lot when it comes to companion planting–a basic tenet of organic gardening–and planting it near roses will do wonders to keep your bushes healthy and happy by repelling aphids. But did you know that orange peels work to repel aphids, too?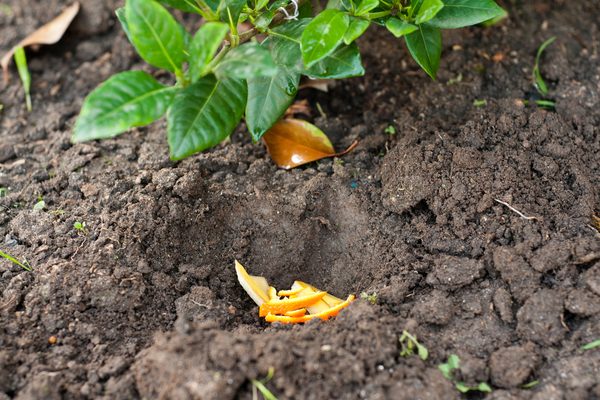 Organic Authority says that placing orange peels around affected plants will deter the pests. Better yet, tear the peels–not all the way through–and attach them to the stems near the infected area using the tear. In a matter of hours, it will be problem solved. Seems orange peels contain d-Limonene, a natural chemical that destroys the waxy coating on aphids (and ants!) causing them to suffocate and die. Sounds harsh, but so is the discovery of a dead rose bush.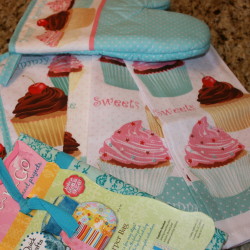 Hope that helps! For my giveaway today, I'm offering a collection of adorable cupcake-themed kitchen towels and a colorful DIY Tote-N-Go bag. 
You are also eligible to win the grand prize ereader (value $200). To win the grand prize, you MUST visit each and every author/blogger on the hop.  Each site will post the links of participating authors but please feel free to reference my site to find the author link list at any point in time. Some authors might offer more than one entry to win, ie. a "follow" on Twitter or a "tweet," maybe even a visit to their facebook or pinterest page, however only one entry is required to enter.
Don't want to enter a particular giveaway? No worries. Simply enter grand prize giveaway here, then leave a comment in the author's comment section of their Authors in Bloom post and you'll remain eligible to win.
"Giveaway ends April 16th at 11:59 PM EST. Open to Legal Residents (18 years of age or older) of the US only. Prizes cannot be shipped to PO Boxes. Winner will be selected by Rafflecotper.com and be notified by email. Winner will have 48 hours to respond before a new winner is selected. Please note that Dianne Venetta, host of the Authors in Bloom Blog Hop, is not responsible for sponsors that do not fulfill their prizes. I have represented each sponsor with the expectation they will fulfill their prize and in a timely manner. I will contact the sponsor regarding your prize(s). The sponsors, in most cases, are shipping their items to you directly. I will make every effort to assist you in obtaining your prize. If there is an issue with a sponsor, please notify the blog you won a prize from within 30 days for assistance, after that we may be unable to assist you. The product provided for the review was free of charge from the company. The product offered for the giveaway is free of charge, no purchase necessary. My opinions are my own and were not influenced by any form of compensation. Facebook, Twitter and Google+ are in no way associated with this giveaway. By providing your information in this form, you are providing your information to me and me alone. I do not share or sell information and will use any information only for the purpose of contacting the winner." VOID where prohibited by law.
Now get hopping, you have a bunch more chances to win!