Post
Here's your chance to win–NO strings attached!  No comment to entry, no follow, no tweets, no nothing.  Simply complete the rafflecopter below and you'll be entered to win.  (I said it would be easy, didn't I?)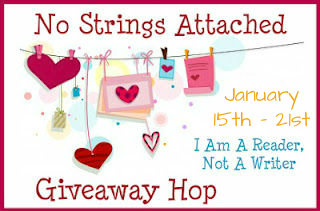 This will be my last big hoopla hop until Authors in Bloom returns, beginning April 10th and running through April 19th..  It's the 10 day spring extravaganza where you'll be treated to 100 authors sharing their favorite garden tips and/or fresh recipes–just in time for spring! 
Of course there will be prizes and giveaways along the way, as well as a GRAND prize eReader and gift card–just in time for my new release, Ladd Springs.  It's the first of five set for the year, followed by Ladd Fortune, Ladd Hotel, Ladd Haven and Losing Ladd.
I'm taking a slight turn from my romantic women's fiction in that I'm adding a touch of mystery and intrigue to the mix.  I'm having a lot of fun writing the books and I'll hope you'll enjoy!

Now get to entering my giveaway…
And get hopping! You've got a TON more stops!  (The next one is my garden blog BloominThyme, where you can win a DIVINE organic lavender sachet.)