Now Available!
Because of You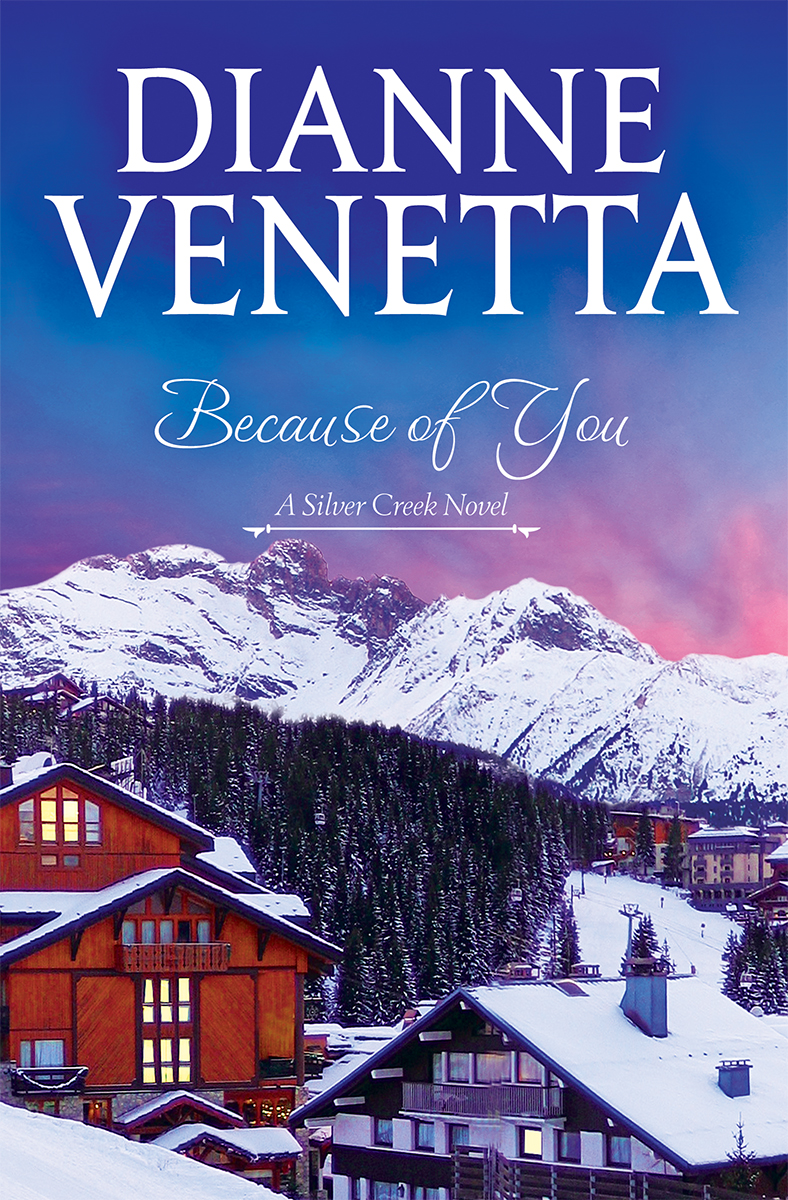 Book Two, Silver Creek Series
Animal rights activist Kinsley Fairchild has dedicated her life to the cause and is determined to prevent the Silver Creek Ski Resort from expanding because it will destroy hundreds of acres of pristine land and displace area wildlife. Grant Powell is a business owner in town who stands to benefit from the expansion. More resort equates to more business. He believes the activists have a right to protest, but when his friend's fur store goes up in flames, it becomes personal.
And must be stopped.
Complicating matters is Sebastian Wu. As Kinsley's right hand man, Sebastian feels entitled to make decisions in the name of the cause. Unfortunately for her, his decisions are geared toward removing Kinsley from her leadership role, a position he believes belongs to him.
Tangled up in her passion for animals and the affections of a man she never dreamed she'd care for, Kinsley must choose between them. Should she take a chance on love or fight for the cause of her life?
Official release date April 14, 2015
Also Available
Not Without You
Book One, Silver Creek Series
Grad student, Lisa Richardson, scours the high country in search of her beloved boreal toad. The amphibian is in danger of extinction, a fate she is determined to change. Single-minded in her focus, Lisa doesn't realize that she's being followed by a mysterious stranger.
Enter McIntyre Walsh. Ex-marine with a heart of gold, this man lives and breathes duty. Protection. Content with his self-exile on a mountaintop in Colorado, he inadvertently witnesses a female hiker in danger, a situation he cannot ignore yet is unable to rectify. When their paths cross, Lisa and Walsh refuse to stray from their avowed goals and carry on–despite the other.
It isn't until a killer ramps up his game that both are forced to relent. Battling the rugged terrain of the Rocky Mountains and an undeniable attraction between them, Lisa and Walsh must work together against the odds if they intend to get off the mountain alive.
"The adventure they encounter with a killer on the loose is daringly exciting! The ending when Walsh & Lisa got together was not how I expected it to come together but it was a great ending to a great book. Looking forward to the next in the series!" ~ 5 stars – Amazon review
"The author describes the scenery so well that I could (and did) imagine myself climbing the mountains, listening to the sounds of nature, and putting my hands into a cold stream." ~ 5 stars – Goodreads review