LADD CHRISTMAS ~ Just in time for the holidays!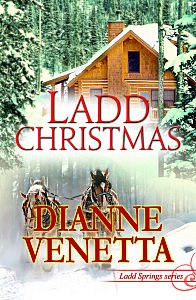 After traveling the globe on an extended honeymoon, Nick and Delaney Harris have returned home for Christmas. Eight months pregnant, Delaney can't imagine being anywhere but Tennessee when she gives birth. Nick is more than happy to oblige, now that he feels certain he's found the location for his next eco-resort. But with his wife on the verge of delivery, Nick must convince his partner, Malcolm Ward, to travel halfway around the world and continue to lay the groundwork for their new development–in New Zealand.
To share the news, the Harris' invite the extended family for dinner, including a troubled Ashley Fulmer. Seems her husband has gone missing in Arkansas, a crisis magnified by the state of his health, and a blizzard sweeping across the country. Determined to support Ashley in her time of need, Delaney works overtime to create a festive holiday atmosphere. But when the family falls victim to the weather and find themselves snowed in for Christmas, Delaney faces a crisis of her own.
Ladd Christmas reunites your favorite characters from the Ladd Springs series with a blend of challenge, faith and love…and new beginnings. Watch for it November 11th.
Genre:  Romantic Fiction/Cozy Mystery
ebook only: $2.99
**********************************************
Ladd Springs received 5 stars from the Indie Reader Discovery Awards!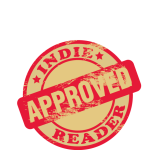 Delaney Wilkins lives in the eastern mountains of Tennessee. Its beautiful, untouched country has been in her family for generations. Current owner, Ernie Ladd, Delaney's uncle, refuses to sign over the title to Delaney's daughter, Felicity, like he promised his sister, Susannah, on her deathbed. Complicating the acrimonious relationship between Delaney and Ernie is the arrival of Nick Harris, a hotel developer who wants to buy the land and build another in a line of eco-hotels amid the pristine wilderness, Clem Sweeney who has discovered a secret about the land and wants it for himself, and Annie Owens, who claims the land is rightfully hers, but hasn't yet proved the paternity of her daughter, Casey. Family legacy battles greed in a race for the coveted property.
Author Dianne Venetta has written a winner with LADD SPRINGS, the first in the Ladd Springs series. Her descriptions of the eastern Tennessee landscape are beautifully detailed, enough so that it's a character in and of itself, but not so much that it becomes unwieldy. The family feud between Delaney and Ernie is believable, as is the inclusion of Annie who claims to be family by way of the paternity of her daughter, Casey. In many ways, the battle could be between any family anywhere, and that's part of what makes it intriguing. Outside of the family, there's Nick, the handsome hotel developer, who serves as both foe and love interest for Delaney, and Clem, as the resident, idler bad guy. In general, all of the characters are well fleshed out, and play their intended parts well. Venetta takes her time with the story, keeping it well-paced and never rushing things just to move it along.
LADD SPRINGS isn't a hardcore mystery, but appealing nonetheless for those who enjoy a good, solid story.
Reviewed by K.J. Pierce for IndieReader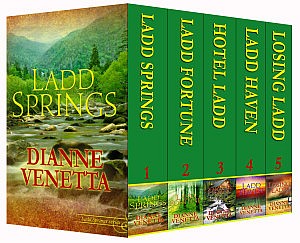 Each book in the series has received 4 stars or better! 
Boxed ebook set: $8.99
*******************************************
LADD SPRINGS (Ladd Springs, book #1)
"Ladd Springs was one of those books that I couldn't put down – at first because it drew me in with a ton of questions to be answered about the pasts of the characters, and a great story. Second because of how heart pounding it gets towards the ending!" ~~ Debbie Jean's Blog
"I loved that a book with such heritage took place in the South and with a dispute over land." ~~ Kritter's Ramblings on Amazon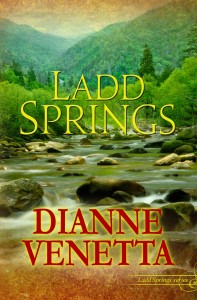 Delaney Wilkins finds herself at odds with hotel developer Nick Harris over a deathbed promise and a mysterious find in the forest.  Both are after title to Ladd Springs, a mecca of natural springs, streams and trails in the eastern Tennessee mountains, a tract of land worth millions.  But Ernie Ladd, current owner of the property and uncle to Delaney, is adamantly opposed to them both.
Felicity Wilkins, Delaney's daughter, deserves to inherit her family's legacy, but neighbor Clem Sweeney is working against her, ingratiating himself with Ernie Ladd.  Clem is also harboring a secret that will make him a very wealthy man—unless the others stop him before he can bring it to fruition.
Complicating matters is Annie Owens.  Ex-girlfriend to Jeremiah Ladd, Ernie's estranged son living in Atlanta, she declares her daughter Casey is Jeremiah's, making Casey every bit as entitled to the property as Felicity—only Annie hasn't proven this claim.  Yet.
All are fighting to get the property, but only one will walk away with the gold.  Which will it be?  Find out in the first installment of Ladd Springs…
Genre:  Romantic Fiction/Cozy Mystery
Ebook is available on Amazon, iBooks, Barnes & Noble, Kobo, and more.
ebook: FREE
print: $12.99
**This is book #1 in this series
(Romantic heat index: mild)
LADD FORTUNE (Ladd Springs, book #2)
"I likened the first book to the Hatfield and McCoy's but this book is more like reading an episode of "All My Children". Venetta has found her stride and writes family drama superbly. When money, land or promises enter the picture people whether related or not show their true colors and this book captures that essence beautifully." ~~ Stellalunna, Amazon review
"I read this book the day I got it! I had to find out what happened at the end of book 1. Great reading!" ~~
Susan Fletcher
, Amazon review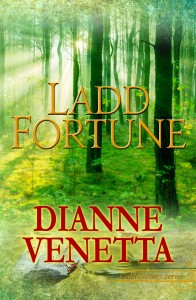 The forsaken children of Ladd Springs return home to seek their fortune, but no one is happy to see them. One is home for love, one is home for money.
Lacy Owens has come back to Tennessee for a return to the fold, only she's done so on the heels of Jeremiah Ladd. He's the prodigal son of Ladd Springs—a mecca of streams, springs and trails in the eastern Tennessee mountains—and he's determined to reclaim the land as his rightful inheritance.
Lacy cares little about Jeremiah's plan. She simply yearns for the comfort of family, but sister Annie Owens wants nothing to do with Lacy, though sees opportunity in Jeremiah's return. With him in town she can finally prove paternity for her daughter Casey, and ultimately stake her own claim in Ladd Springs.
Trouble is, Jeremiah's father has already willed the property to his granddaughter, Felicity Wilkins. She's away at college, but fighting for her rights back home is Malcolm Ward, partner in Harris Hotels, and a man with a financial stake in Ladd Springs. It's his job to see the land remains in Felicity's possession.
But when Malcolm falls for Lacy without realizing her hidden agenda, his plans are put into jeopardy. In these parts, blood runs thicker than legalities and feuds aside, it's a hard lesson for a city boy from California to comprehend.
Love and money are powerful forces but only one can prevail in Ladd Springs. Which will it be? Find out in the second installment of Ladd Springs…
Genre:  Romantic Fiction/Cozy Mystery
Ebook is available on Amazon, iBooks, Barnes & Noble, Kobo, and more.
ebook: $2.99
print: $12.99
**This is book #2 in this series
(Romantic heat index: mild)
HOTEL LADD (Ladd Springs, book #3)
"Venetta has her pulse on the inner workings of tough relationships and angst. She writes characters that are real not hiding their flaws." ~~ Lourie, Goodreads
A lucrative offer to buy Ladd Springs puts Annie Owens and Cal Foster on opposite sides of the Ladd family fortune. Each has a stake in the outcome, both have secrets to hide.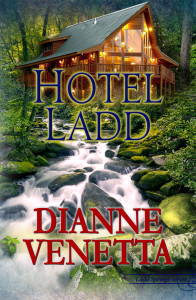 After years of battling the Ladd family, Annie Owens has finally procured her daughter's legacy, title to Ladd Springs, a mecca of streams and springs in the eastern Tennessee mountains—only she can't afford to keep it.
Cal Foster's father owns the biggest bank in town and has devised a way to help Annie retain the property, but when hotel developer Jillian Devane offers to buy the land outright, Annie is torn. She's tempted by the huge sum of money—money that will secure her daughter Casey's future, something Cal cannot guarantee.
According to Annie's sister, Lacy Ward, an insider with the Ladd family, Jillian's proposal is tainted by revenge—the depth of which Annie has no idea. She only knows the woman is out to compete with the upcoming Ladd hotel making any deal with Jillian Devane tantamount to betrayal.
When Cal is offered a position with Hotel Ladd, Annie is backed against a wall. Selling to Jillian will end any hope for a future together with Cal, a man she has come to love. But it isn't until Casey's romance with Troy Parker blows apart that Annie's decision is made.
Will "selling out" exile Annie from the Ladd family, including any chance for happiness with Cal Foster? Or can she find a way to make amends, ending a long-standing feud once and for all? Find out in this episode of Ladd Springs…
Genre:  Romantic Fiction/Cozy Mystery
Ebook is available on Amazon, iBooks, Barnes & Noble, Kobo, and more.
ebook: $2.99
print: $12.99
**This is book #3 in this series
(Romantic heat index: mild)
LADD HAVEN (Ladd Springs, book #4)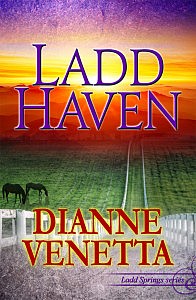 "The Drama and action is off the charts with a tease of much more to come." ~ Stella
When Troy Parker returns home, a pregnant Casey Owens rejects him outright asserting he lost his right to honesty when he abandoned her to pursue his fortune in Kentucky. Jimmy Sweeney, friend and ally to Casey, never cared for Troy and is more than willing to take part in her deception.
Jack Foster has a few tricks of his own, beginning with reconciling his daughter Felicity Wilkins with the Foster family. Her mother, Delaney Wilkins, wants nothing to do with family reunions, knowing some relations are best left buried.
But as time passes, lies unravel. Casey can no longer deny her feelings for Troy and confronts him about the pregnancy. Felicity is doing some confronting of her own now that she's learned a disturbing truth.  Yet it's Delaney's confession that causes families to collide as folks take sides, shattering both past and future generations, ensnaring Casey and Felicity in painful complications for which neither is prepared…
Family feuds run deep and wide, threatening even the most solid of unions. Find out who survives the perils in this chapter of Ladd Springs…
Genre:  Romantic Fiction/Cozy Mystery
Ebook is available on Amazon, iBooks, Barnes & Noble, Kobo, and more.
ebook: $2.99
print: $12.99
**This is book #4 in this series
(Romantic heat index: mild)
LOSING LADD (Ladd Springs, book #5) ~ The Explosive Conclusion!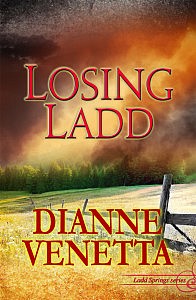 "Once you start reading this series of books, you can't wait to read the next book. There are so many twist and turns, you never know what is going to happen. I would recommend these books to everyone." ~ Amazon review
Felicity Wilkins might own Ladd Springs but when Jeremiah Ladd struts back into town with retaliation on his mind, she realizes how little her possession means. Not far behind him, Jillian Devane arrives on scene and between the two of them, everything Felicity holds dear is in jeopardy.
Travis Parker knows the players and knows the law, problem is, Jeremiah and Jillian don't play by the rules and thwart his every effort to bring them to justice. Complicating the situation is the impending trial against Travis' twin brother Troy. Jack Foster continues to pursue his revenge against Troy, aided by his mother, Victoria, in a battle that threatens to blow up the small town until a secret box of letters discovered in an attic changes everything.
Cal Foster alone understands the valuable find and uses it to protect his new family from the blood lust of past quarrels they had nothing to do with. But one explosive evening on hotel property threatens Felicity's entire world, throwing her at odds with Travis, and placing her life in grave danger.
Will Jeremiah and Jillian finally exact their revenge on Hotel Ladd? Will Jack and Victoria prevail in their vendetta? Family feuds pack a powerful punch leaving no one untouched in the grand finale, Losing Ladd…
Genre:  Romantic Fiction/Cozy Mystery
Ebook is available on Amazon, iBooks, Barnes & Noble, Kobo, and more.
ebook: $2.99
print: $12.99
**This is book #5 in this series
(Romantic heat index: mild)
CONDEMN ME NOT (Single title, women's fiction)
"Judge not lease ye be judged! Walk a mile in my shoes and other such sayings are all brought to mind with this intriguing book. Dianne Venetta put a modern spin on a mother's thoughts of "Did I do all I could?" Loved it." ~~ Amazon review, Faye Miller
"Brings to the forefront some real issues that affect every mother today, but not often discussed. I recommend this book for every mother or mother to be. Very easy to read but at the same time full of very complex issues. " ~~ Amazon review
The words no mother wants to say, and every mother yearns to hear.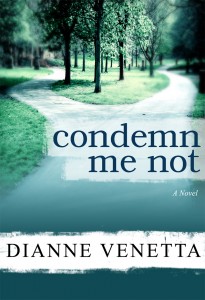 Bound by friendship, two women find themselves at common crossroads, struggling with choices both past and present, career and home.
Simone Sheridan and Claire Atkins have been friends since college. Upon graduation, they took off in different directions, forging separate paths through motherhood. Neither planned to look back on the road they traveled with regret—yet that's exactly what's at stake when their daughters issue opposing proclamations with regard to college.
Both mothers battle the news, but soon come to learn they must change course, or lose the sacred relationship between mother and daughter. But change is not an easy task when Simone and Claire unexpectedly find themselves staring down their choices, confronted by the same question:  Where did I go wrong?
Genre:  Women's Fiction; a woman's journey through personal choice and consequence
Ebook available exclusively on Amazon ~ $3.99
JENNIFER'S GARDEN (Gables Trilogy, book #1)
"IndieReader.com declares it a pretty great read…a smoldering romance filled with tension, twists and blooms perfectly. " ~~ Happy Ever After, USA Today books
"Frame by frame, Venetta's easy prose tells of a storybook romance woven into the joys and heartbreak of everyday life.  From the glamour of the art world to the tension of the operating room to the glories of nature, this novel resonates on every level." ~~ 4.5 stars from RT Book Reviews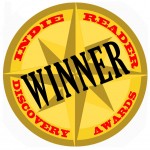 5 out of 5 ribbons ~~ Romance Junkies
4 out of 5 stars ~~ My Guilty Obsession
"I want my own Jax! This is one character you can daydream about!" ~~ S. Willis, Amazon review
"My father is a horticulturist, and I loved the development of Jennifer's "garden to live by" almost as much as I loved the romance between the two main characters." ~~ ChelesBells, Goodreads reader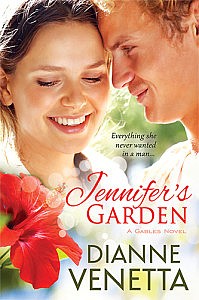 JENNIFER'S GARDEN epitomizes the showdown between a career woman's criteria for the perfect husband and what true love means.
In a race against time, cardiologist Jennifer Hamilton is caught between her mother's dying wish and taking the risk of a lifetime with Jackson Montgomery. He's the man hired to complete the landscaping for her new home; the venue for her upcoming wedding. Jackson's everything she never wanted in a man, but as the job progresses, his lure pulls strong. It's an attraction she cannot deny.
And one that puts her career on the line.
Recently won Best in Romance from IndieReader.com Discovery Awards
Genre:  Romantic Women's Fiction; a woman's journey in personal growth
Ebook available on Amazon, iBooks, Barnes & Noble, Kobo, All Romance ebooks and more.
ebook: $2.99
print: $14.99
** This is the first book in a series followed by LUST ON THE ROCKS
(Romantic heat index: mild)
LUST ON THE ROCKS (Gables Trilogy, book #2)
5 out 5 stars ~~ Reading Reality
4 out 5 stars ~~ Your Need to Read
"I'd recommend Lust On The Rocks as a good 'beach read' but you might want to be near a shower while reading." ~~ The Virtual Scribe
"This book is super sexy without being raunchy and romantic without being sappy." ~~ B. Evans, Amazon review
"Readers looking for a sensual read with strong-willed, three-dimensional characters will undoubtedly enjoy LUST ON THE ROCKS." ~~ Lily, Amazon review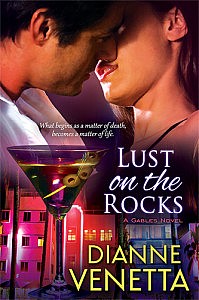 LUST ON THE ROCKS embodies a woman's lust for sexual freedom and the ensuing conflict she feels when love and commitment come to call.
She has what he needs, and he won't stop until he gets it.  Trouble is, what begins as a matter of death, becomes a matter of life.
One case away from partnership, Samantha Rawlings is forced to share her high-profile case with a sexy younger man, whose eyes are on a different prize.  In the best interests of her client, Sam opens the door to his strategy.  Turns out, a little too far…
Victor Marin has ulterior motives.  The defendant in her case holds the key to his revenge, and his last chance for justice.  But as he chases old demons, he uncovers a powerful woman with no inhibitions, one he wants to possess for himself.  But decidedly single, Sam wants no part.
Until Vic walks away.
Genre:  Romantic Women's Fiction; a woman's journey in personal growth
Ebook available on Amazon, iBooks, Barnes & Noble, Kobo, All Romance ebooks and more.
ebook: $2.99
print: $14.99
** This is the second book in a series following JENNIFER'S GARDEN
(Romantic heat index: hot)
WHISPER PRIVILEGES (Gables Trilogy, book #3)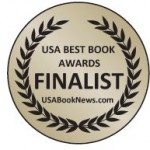 "Award-Winning Finalist in the 'Fiction: Romance' category of The 2012 USA Best Book Awards, sponsored by USA Book News"
"I have not read many books that I cannot put down but this one I read in record timing!" ~~ S. Lane, Amazon review
"Overall, this book is a great story full of wonderful characters and a charming group of children that inspired me to keep my chin up, no matter what is going on. I highly recommend this book!" ~ Night Owl Reviews
"It's a great, heartwarming story, especially when Syd gives her speech at the closing ceremony.  A definite must read!" ~~ L. Franco, Amazon review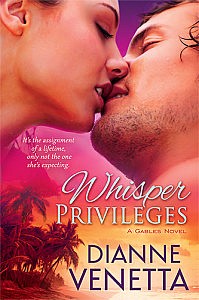 "I REALLY liked the context in which the story set place. The Special Olympics and the athletes who participated have really touched my heart." ~~ Sara Viti, Goodreads review
Young and ambitious Sydney Flores is both athlete and event planner determined to make her mark and live in the limelight of international travel and cutting edge technology.  But brawn and brains will only get a girl so far when her heart refuses to play along. Harboring an insecurity few would believe, she's received the assignment of a lifetime—only it's not the one she's expecting.
Miami, Florida is the venue for the Special Olympics National Games and Clay Rutledge's son is competing in swimming. A sure bet to win the gold, father and son plan to ride their tropical victory to the World Games—until an unexpected turn of events jeopardizes their plans for fortune and fame.
Tasked with managing the events, Sydney quickly learns that Clay's quiet, sexy confidence demands special attention, something she's more than willing to oblige.  But a jealous ex-lover of a boss has other plans, as does her office nemesis.
Trapped between a desire to mix business with pleasure and a boy who reminds her of a life she swore to move beyond, Sydney is at a personal crossroads.  She can have career or love—but to attain both requires a consent she yearns to give but fears impossible…
Don't be fooled by the venue–this one's a passionate chase!

Genre:  Romantic Women's Fiction; a woman's journey in personal growth
Ebook available on Amazon, iBooks, Barnes & Noble, Kobo, All Romance ebooks and more.
ebook: $2.99
print: $14.99
**This is the third in a series following LUST ON THE ROCKS
(Romantic heat index: medium)